HISTORY OF THE RIDDLING RACK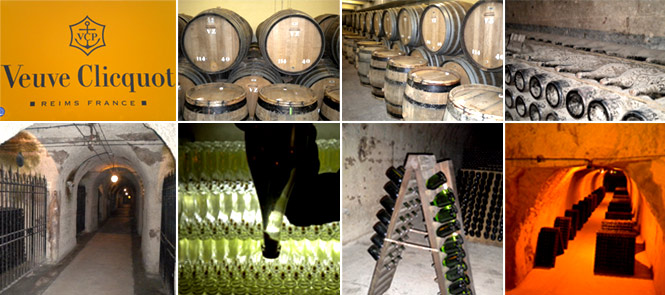 The riddling rack was first introduced at the Champagne house of Veuve Clicquot in France. It aided the mass production of Champagne in the early 19th century when Madame Clicquot invented it for the important role of disgorgement.
New bottles of champagne were stored on their sides in deep cellars. This wine was stored sur lie, or "on the lees" (the dead yeast cells and sediments trapped in the bottle). The amount of time the Champagne spent sur lie had a direct relationship to its quality and flavour complexity.
After initial fermentation in the bottle, the bottles were inclined at a 45-degree angle on a riddling rack, which is made up of two simple rectangular boards hinged at the top with slanted openings in them. Over the next few weeks on a daily basis, the riddler would rotate every bottle a few degrees which is an art unto itself. Once the yeast cells had collected in the bottle neck, it would have been frozen and the yeast cells disgorged.